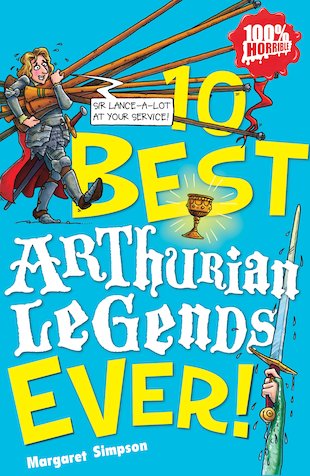 Look inside
10 Best Ever: 10 Best Arthurian Legends Ever!
The ten best Arthurian legends ever – that is, the ten most horrible! Gallop off on your noble steed to meet the knights of the Round Table … if you're feeling brave enough! You'll witness:
Guinevere standing by her man
Merlin's mysterious disappearance
Sir Gawain trying to keep his head
Gallivanting Galahad searching for the Grail
Lancelot's other lady stirring up trouble
Arthur holding court at Camelot…
... and lots of bloody battles, cruel love triangles, terrible betrayals and cruel acts of revenge! Eeek!