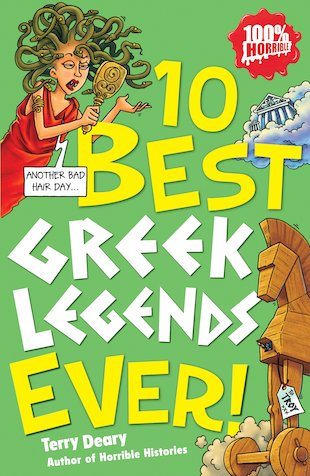 Look inside
10 Best Ever: 10 Best Greek Legends Ever!
Ten gruesome Greek legends guaranteed to get you groaning – because they're told the Horrible way! From Horrible Histories star author Terry Deary, these tortuous tales will make you tear your hair with fright. Now, I know your teacher told you that the Greeks were civilized. But I bet they didn't tell you about the NASTY BITS. This book will! So get set to see:
Odysseus munching on monsters
Monstrous Medusa's horrible hair
Killer king Oedipus marrying his mum
Jason leading the avenging Argonauts
The evils of the Underworld revealed…
... plus heaps of furies, harpies and other killer creatures. They may be myths, but they're really monstrous!