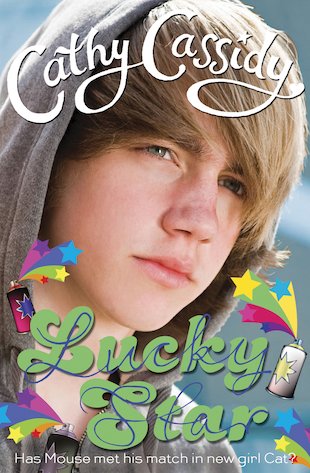 Look inside
Lucky Star
Cat and Mouse come from opposite sides of the tracks. Mouse's graffiti art has the police on his tail. Rich kid Cat has the world at her feet, but her problems are tearing her apart. Mouse is doing his best to stay out of trouble. Cat is doing her best to land herself in it. They've both had it tough, but when they meet they thank their lucky stars. Weird and wonderful things happen when they're together – but how long can it last? Because everyone has their secrets – and there can be only one winner in a game of cat and mouse… A warm, touching and memorable story of friendship against the odds.
Fun Stuff
Quizzes
Activities
Love Cathy? Download our free pack crammed with fun stuff to do!

Top tips for making the most delicious Angel Cake.

Celebrate Best Friends' Day by trying out some random acts of kindness on your BFs.

Yum! Make your own delicious Angel Cake in six easy steps.

Download this pretty Cathy Cassidy wallpaper to brighten up your computer!

How many words can you find in this fab wordsearch?
Who's reading this?