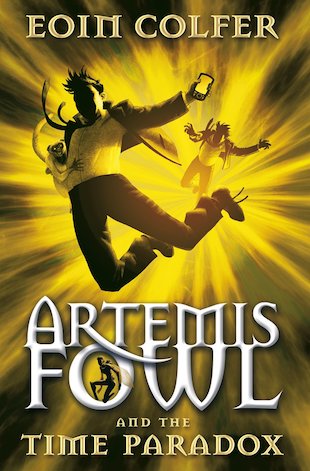 Look inside
Artemis Fowl and the Time Paradox
They say Know your enemy. Well, Artemis certainly does. Because in this sixth blockbusting adventure, he comes face to face with an unexpected foe: Artemis Fowl.
Criminal mastermind Artemis has a new mission – and this time it's personal. His mother is dangerously ill, and the only cure lies in the past. His mother needs brain fluid from an extinct animal… an animal the last of whose kind Artemis himself killed a few years ago. But when Artemis goes back in time, the younger, more evil Artemis is waiting. Artemis has battled fairies and demons, but can he win the war against himself?
Fun Stuff
Activities
Decorate your screen with Artemis!
Who's reading this?