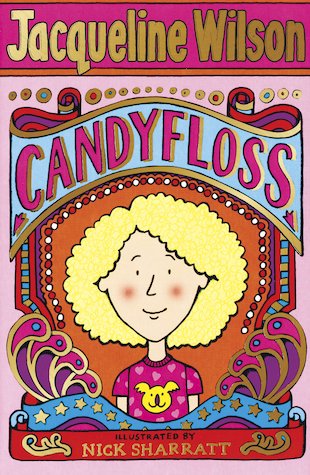 Look inside
Candyfloss
Floss lives with her mum, step-dad and half-brother Tiger, but when they announce that they're moving to Australia, she faces a dreadful decision. Should she go with them, or stay with her real dad, who lives for her visits? How can she solve such an impossible dilemma – and can she bear to leave her lovely dad behind? Starring another of Jacqueline Wilson's winsome and spirited heroines, this moving story is set against a whirlwind backdrop of fairgrounds and street cafés. Read it – you'll be praying for Floss to make the right choice!
Fun Stuff
Activities
Colour in this picture of Ruby and Garnet.

You can use your craziest colours to complete this funky picture.

Which books have you read?