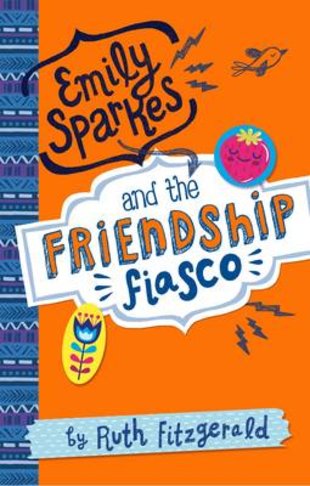 Look inside
Emily Sparkes and the Friendship Fiasco x 6
Cathy Cassidy loves it: what more do you need to know? Friendships, fallouts and massive laughs! What's more shaming than riding in a Noddy car? Riding in a bright pink camper van. (Smells like mushrooms. Looks like Barbie.) This awful van belongs to total loser Gross-Out Gavin. Emily is paired with him for an entire school trip! It's just the latest crisis in Emily's life, since her best friend moved away and her parents had a new baby named Yoda. Emily's got to escape from Gavin. Plus, she needs a new best friend. So when Chloe turns up, Emily knows it's destiny. They're fated to be besties. But does Chloe feel the same?
First in a funny series about school, family and friends
"Lots of fun and a really cool read!" – Cathy Cassidy
This series debut is already getting rave reviews
Shortlisted for the Scholastic Laugh Out Loud Awards
Pack of six copies.