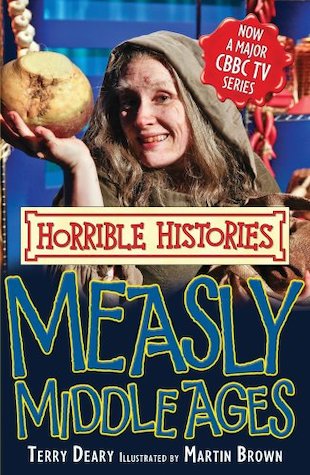 Look inside
Horrible Histories (TV Tie-in): Measly Middle Ages
The horrible book to go with the TV series!
What on earth happened in the measly Middle Ages? Well… lots of really rotten things, actually! In the Middle Ages, the world was full of wild women, mad monks, naughty knights and crazy kings and queens! So read on if you want to know…
a genuine jester's joke
why chickens had their bottoms shaved
what ten-year-old treacle was used for
Plus, you can find out all about miserable Medieval monks, the dreaded Black Death, and schools that really knew how to make the kids suffer! And there are gruesome games and revolting recipes to try at home as well!