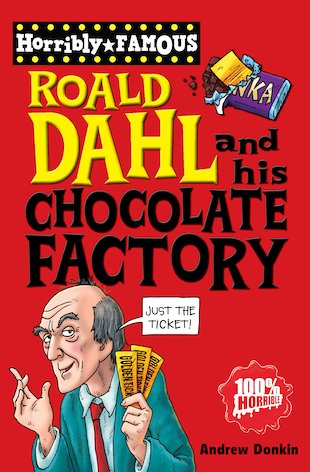 Look inside
Horribly Famous: Roald Dahl and his Chocolate Factory
You've probably heard of Roald Dahl. He's dead famous for: writing loads of brilliant books for children, telling terrifying tales of the unexpected, and creating a fantastic chocolate factory. But did you know that Roald was a fighter pilot and spy in World War Two, invented a life-saving medical device, loved playing outrageous practical jokes and nearly lost his nose TWICE? Yup: he didn't just write great books. He led a horribly interesting life!
A witty and insightful look at Roald Dahl's fascinating life
Written in the style of the popular Horribly Famous books
Jam-packed with funny facts and laugh-out-loud pictures
Inspires kids with the true story of a world-famous writer
Who's reading this?
We want to read this book