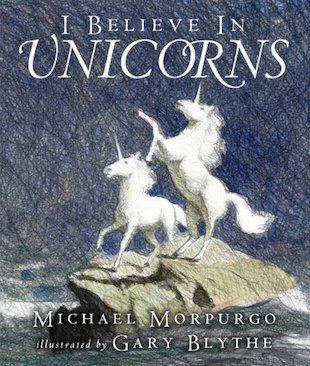 Look inside
I Believe in Unicorns
Eight-year-old Tomas hates school, hates books and hates stories. But one day, forced to visit the library, he finds himself captivated by the tale of a unicorn. As war takes hold and threatens his village, the story will change his life in ways he could never have imagined – and it will change yours too. With dramatic colour artwork by Gary Blythe, this powerful tale of war and hope is simply unforgettable.
Fun Stuff
Activities
See if you can find these words from your favourite stories in the grid.

Can you guess which Michael Morpurgo book these clues and quotes are from?

Can you re-arrange these words to discover more fantastic Michael Morpurgo book titles?
Who's reading this?