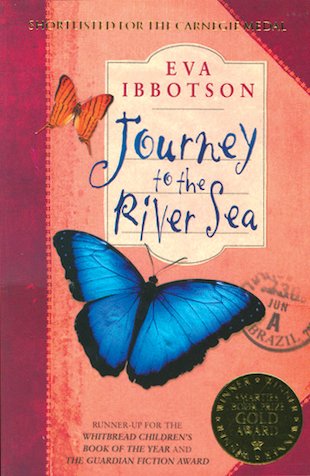 Look inside
Journey to the River Sea
It's 1910, and orphan Maia is about to start the greatest adventure of her life! She is being sent from her English boarding school to the faraway Amazon jungle, to start a new life with distant relatives there. The stories that Maia hears cannot begin to prepare her for the fabulous wilderness of the Amazon, or the surreal sight of its border-town Manaus, whose gem of an opera house is surrounded by moist jungle greenery. But Maia's relatives are not all they seem, and soon she and a mysterious Indian boy, Finn, are escaping up the Amazon on a journey of discovery and danger. Can they survive in the uncharted world of the river sea – a place of anacondas and insects, crocodiles and monkeys, poisonous trees and strange, impossible beasts…?
Winner of the Nestlé Smarties Gold Award.
"A plot too exciting to put down. Sheer pleasure." The Times
Who's reading this?
We want to read this book