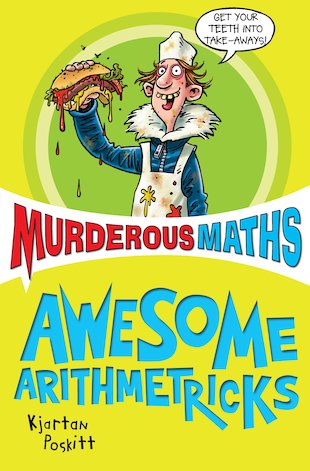 Look inside
Murderous Maths: Awesome Arithmetricks
The essential guide to how to + – x ÷. If counting has you stumped and your takeaways taste terrible, get your teeth into arithmetricks! Find out how nothing can mean something! Pit your wits against evil Professor Fiendish in the Foul Formula Challenge! Learn how to stop a hairy green spot epidemic… and watch Chainsaw Charlie and his gruesome gang discover that even the simplest maths can be murderous. It's maths with the laughs added in – and too many chuckles to count!
Fun Stuff
Activities
A 100& horrible Murderous Maths poster for you to print out.

Cool wallpaper for you to download!

Download some 100% horrible wallpaper!
Who's reading this?