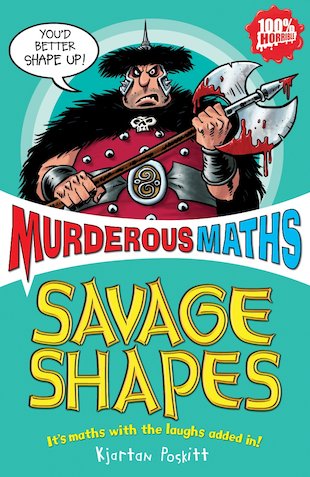 Look inside
Murderous Maths: Savage Shapes
If your maths homework feels like a vicious circle and you know you need to get your brain in shape, you need to read Murderous Maths! Are you perplexed by polygons and addled by angles? Do you feel cornered by squares? Do you sometimes wonder where to stick your compasses? Then maybe this book can help! Find out how to command respect throughout the entire Universe. Learn why the US defence headquarters is a pentagon. Discover the quickest way to get a naked Colonel back to his beach hut. Shape up your geometry skills!
Fun Stuff
Activities
A 100& horrible Murderous Maths poster for you to print out.

Cool wallpaper for you to download!

Download some 100% horrible wallpaper!
Who's reading this?