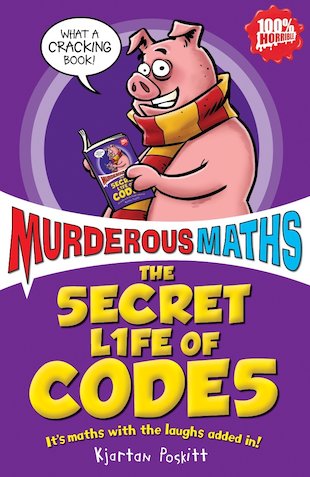 Look inside
Murderous Maths: The Secret Life of Codes
Make them, break them and baffle everyone with them! Master the secrets of the world's most cryptic codes! What's the secret code for pepperoni pizza? When is a letter a key? How do you make an Enigma machine? Find out in this murderously funny guide to code-making and code-breaking!
Fun Stuff
Activities
A 100& horrible Murderous Maths poster for you to print out.

Download some 100% horrible wallpaper!

Cool wallpaper for you to download!
Who's reading this?