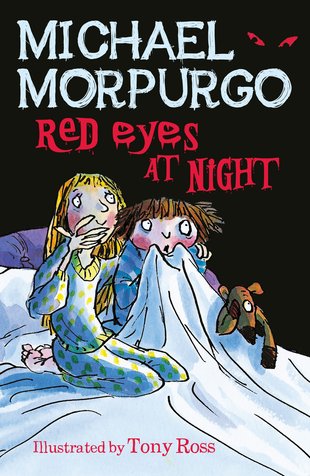 Look inside
Red Eyes at Night
Millie's cousin Geraldine is a show-off and a pain. She seems to think that anything Millie can do, she can do much better. So a furious Millie tells Geraldine a horrid story about a ghost with red eyes who lives in the garden shed and only comes out at night. But Millie's revenge backfires when she scares herself silly in the process! Will dread over the red-eyed monster bring this terrified twosome together?
"A gripping and funny story [with] witty illustrations." Mail on Sunday
Fun Stuff
Activities
See if you can find these words from your favourite stories in the grid.

Can you guess which Michael Morpurgo book these clues and quotes are from?

Can you re-arrange these words to discover more fantastic Michael Morpurgo book titles?
Who's reading this?