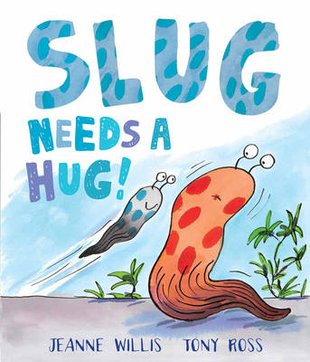 Look inside
Slug Needs a Hug x 6
Poor Slug! Would you hug a slimy thing like him? Yuck! Nobody wants to give him a cuddle. Even his own mum won't hug him. It really bugs Slug! Kitten says he should be furrier, so he puts on a woolly hat. Bird thinks he needs a beak, and maybe some wings as well. Soon Slug has a very funny new look. Will his mummy hug him now? Laugh out loud at the rhymes – and the pictures of Slug in all his silly outfits! Cheeky fun from Jeanne Willis and Tony Ross: a true picture book dream team.
Hilarious picture book with a reassuring message
"Just begs to be read aloud" – Peters eGazette
Jeanne Willis is a Red House and Smarties Prize winner
Tony Ross has illustrated Dr Xargle and Horrid Henry
Pack of six copies.