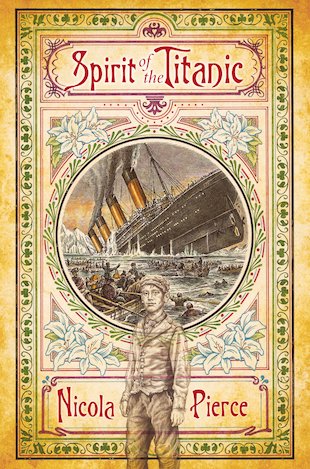 Look inside
Spirit of the Titanic
"That calm, sunny day is one I'll always remember… because the twentieth of April, in the year 1910, was the day I, Samuel Joseph Scott, died."
Fifteen-year-old Sam plunges to his death while building his beloved Titanic. Now, as the greatest ship the world has ever seen crosses the Atlantic Ocean, Sam finds himself on board – as a ghost. His spirit roams the ship, from the glamour of first class to the party atmosphere of third class. On the way, he shares the excitement of Jim, Isobel and their children, setting off to a new life in America. But disaster strikes when the Titanic hits an iceberg. As the ship sinks to an icy grave, Jim and his family are trapped behind locked gates. As time runs out, can Sam's spirit reach out and save them?
"I was captivated by the writing and I couldn't put it down… The book is beautifully produced." NI4Kids
"This familiar story does not fail to grip the reader ... The notes (at the end) make the story even more alive, as they tell of the lives, after the rescue, of several of the real life characters in the story." Books for Keeps
Who's reading this?
We want to read this book