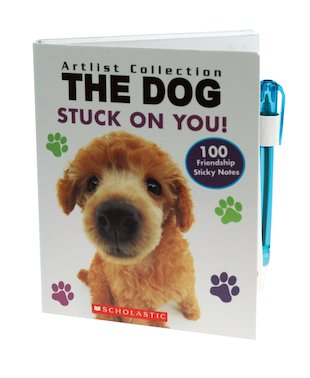 Look inside
The Dog: Stuck on You!
Good friends always stick together. So where will you stick your brand new puppy pals? They're leaping all over a hundred gorgeous sticky notes barking with doggy wisdom and adorable pics. They're meant for doodling on, jotting notes on, and (most of all!) brightening up your day. So put your pups on desks, doors, pinboards, fridges and folders. Now they'll always be close to your heart.
Now you can also create your very own dog, play games, earn bones and explore in The Dog World!