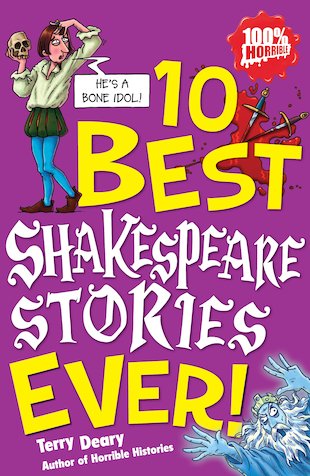 Look inside
10 Best Ever: 10 Best Shakespeare Stories Ever!
Shakespeare. Yawn! Weddings. Fairies. Kings. Queens. Boring bits. Blah… blah… Wait! SHOCKER! Here's Shakey with the nasty bits! And goodness gracious me, how jolly nasty they are!
Ten dead in Denmark
Malvolio's night of madness
The menace of Venice
Midsummer mix-ups and magic
Caesar's spirit taking revenge
Big Mac and the tartan terrors
Lovers playing dead in a balcony belter
... plus photo-stories, weird witchcraft, crazy quizzes and cruel cartoons. Retold by star author Terry Deary, a man who knows just how to make you quake, this book brings you all of Shakey's most shocking and bloodthirsty stories. It's 100% horrible!