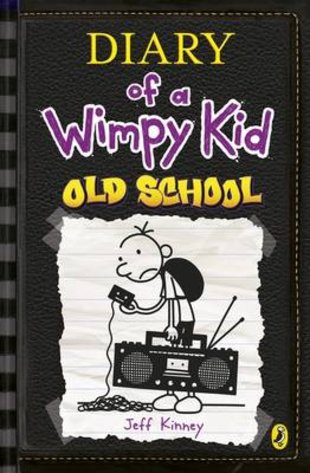 Look inside
Diary of a Wimpy Kid #10: Old School
Eeek. No mobiles, tablets or gadgets. It's like a disaster movie. How will Greg survive? (Errr… read a great book like this one?) Welcome to a vision of doom. Greg's future, that is. HIS WHOLE TOWN IS GOING BACK TO THE STONE AGE! Yup: that's right. Some boring old fossils in Greg's town insist that life was better in the old days. Full of yawnsome peace and quiet. So the whole town has dumped electronics. That's right – they've totally unplugged! Cheeeeers, folks! But the Wimpy Kid isn't the only gloomy one. As the town powers down, tensions rack up. Why? Because life without gadgets isn't for wimps (or normal people). It's for dinosaurs.
Tenth in Jeff Kinney's bestselling series
Read it first with this must-have hardback
Bursting with the Wimpy Kid's hallmark humour
Incredible cartoon artwork all the way through
#crown-jewels
Fun Stuff
Activities
Make you and your friends part of the Wimpy Kid fun by sketching your own characters!

Download our exclusive Wimpy Kid wallpaper!

How many of the Wimpy Kid words can you find?
Who's reading this?
We want to read this book