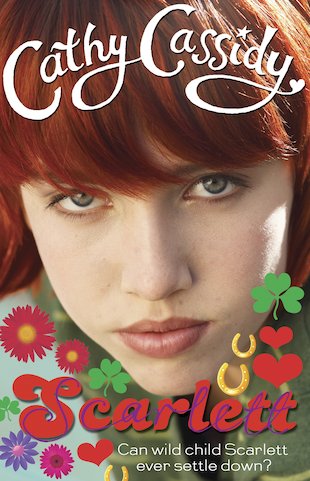 Look inside
Scarlett
Sassy Scarlett is red with rage when she's packed off to live with her traitor dad. They say she needs to learn to behave – but what about HIM? He's the one who left her family in the lurch. He's the reason for everything going wrong; for her never being able to stay in a school, for the rules that always just, somehow, seem to get broken. Ha! They won't get round her so easily! But she hasn't reckoned with the gorgeous, mysterious Kian. For some reason, he seems to want to change Scarlett's mind. Is there just a tiny chance that – this time – things will be different? Amid the rolling Irish hills, can Scarlett and her father be reconciled?
Fun Stuff
Quizzes
Activities
Love Cathy? Download our free pack crammed with fun stuff to do!

Top tips for making the most delicious Angel Cake.

Celebrate Best Friends' Day by trying out some random acts of kindness on your BFs.

Yum! Make your own delicious Angel Cake in six easy steps.

Download this pretty Cathy Cassidy wallpaper to brighten up your computer!

How many words can you find in this fab wordsearch?
Who's reading this?