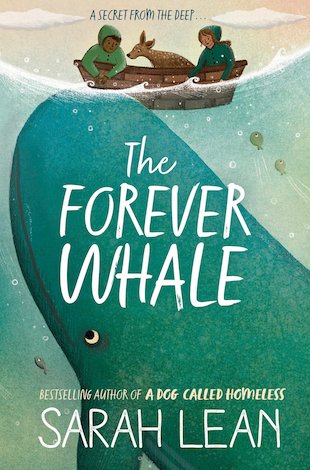 Look inside
The Forever Whale
Unforgettable, moving stuff by the author of A Dog Called Homeless. Can a whale save Hannah's grandad as his memory starts to fade? A shared story can last forever. Memories scoop you up and take you back to another time, so you can feel things all over again. All their lives, Hannah and Grandad have shared memories, bringing bright things up out of the past. But now Grandad's forgotten everything. Worse, he hasn't yet told Hannah his most important memory – the one about a whale… We can think of some truly epic books about age and memory: Kit's Wilderness by David Almond; River Boy by Tim Bowler. Well, this wonderful book deserves to rank alongside them.
Fun Stuff
Activities
Download beautiful whale wallpaper.

Download beautiful whale wallpaper.

What to read next if you love Sarah Lean's moving, magical stories of animals, families and friendship.
Who's reading this?