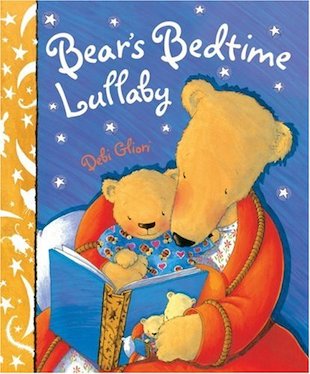 Look inside
Bear's Bedtime Lullaby
Bear's feeling fidgety and he can't get to sleep, but there's a magical place where he can go. High up on a hill, all the wide-awake children and animals meet, dancing to a bedtime lullaby! They dance until the clouds feel like pillows and Earth looks like a quilt, and they all start to feel sleepy… Bear's magical journey to a land of dreams will captivate children at bedtime! From the award-winning Debi Gliori, this enchanting, snuggly book is the perfect way to whisk little ones away to the Land of Nod.
"While the perky tempo and fanciful prose sweep readers up in the exuberance of the tale, Gliori's fantastical illustrations steal the show." Kirkus
"The perfect bedtime book for little eyes that just can't close, and for the little bodies who are not yet ready to go to dream land." www.preschooleducation.com
Who's reading this?
We want to read this book