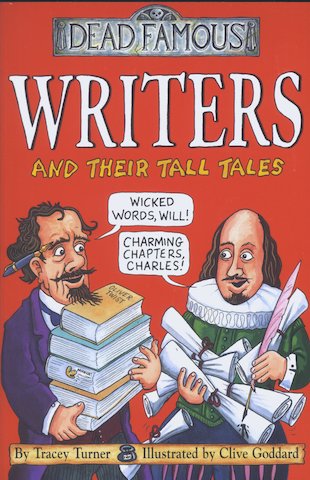 Look inside
Dead Famous: Writers and their Tall Tales
Famous writers, eh? You've probably heard of a few. William Shakespeare and his prancing plays. Chaucer and his Canterbury Tales. Charles Dickens and his ghosts. But did you know that:
William Shakespeare stood trial accused of plotting against the Queen
Geoffrey Chaucer wrote lots of rude poems in oddly-spelt English
Charles Dickens had his clothes ripped off by his fans
Yes – even when they're dead, writers are full of surprises!