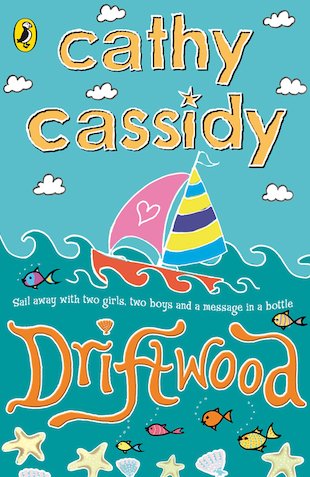 Look inside
Driftwood
Hannah and Joey have been best friends forever, making beautiful things from the shells and driftwood on the beach. But now it's not just the two of them anymore: now there's a newcomer, Paul. He's Joey's new foster brother, who has been rescued like a piece of driftwood. Everyone thinks he's finally found safety. At first, things are great. Hannah's brother makes friends with Paul and the four hang out together. But then things start to go wrong. Paul is being bullied – by Hannah's brother. Subtly at first… until it gets dangerous. Now Paul needs rescuing again. But can you rescue a friendship when it's drowning? Can you betray your flesh and blood to save a stranger's life? As Paul floats further and further away from her, Hannah faces the toughest choice of her life.
Fun Stuff
Activities
Top tips for making the most delicious Angel Cake.

Done any random acts of kindness lately? Draw or write about it here – or you could even take a photo!

Yum! Make your own delicious Angel Cake in six easy steps.

Download this pretty Cathy Cassidy wallpaper to brighten up your computer!