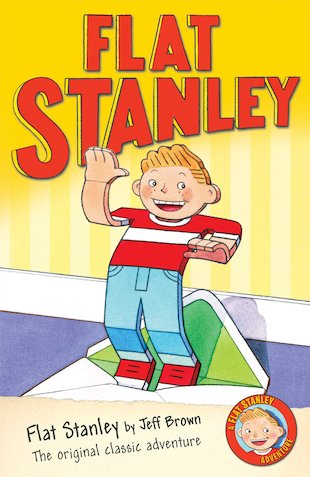 Look inside
Flat Stanley
Accidents will happen – and since Stanley's, he's only been half an inch thick! One night, a giant pinboard falls on top of him, leaving him completely flat. At first, Stanley enjoys the benefits of his strange situation. It's great fun going in and out of rooms by sliding under the door. And it's a hoot being posted to your friends in California. But it's not always easy being different, and once the novelty begins to wear off, Stanley starts to wish he could be just like everybody else again. But how will he ever fill out?
#readandrespond-0816
#top100-092016
#top100-ages7to9
#rrchildrens
#top-100-201718-primary
#top-100-201718-79
#top100age7to9
#top100-all
#top100-all1718
#top100age7to11
#reading-spine-year-2
#anti-bully-youngerfiction-related
#anti-bully-all-younger-fiction
#sum-18-ie
Fun Stuff
Activities
Draw your own flat town with flat people to live in it!

Find all the words from Flat Stanley's story.
Who's reading this?