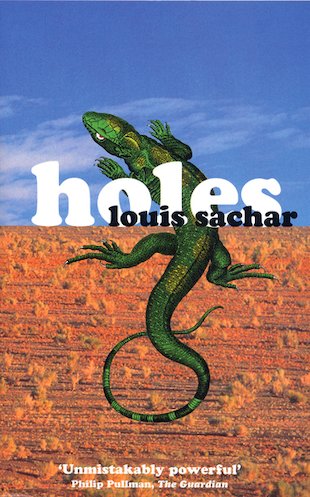 Look inside
Holes
Stanley Yelnats's family is dogged by bad luck; the fault of a gypsy curse put on his no-good-dirty-rotten-pig-stealing great-great-grandfather. And the curse strikes again when Stanley is found guilty of a crime he didn't commit, and sent to a boot camp in the desert. The evil warden of the camp (who wears poisoned red nail polish – eek!) claims that digging a hole each day will turn a bad boy into a good boy. So every day, under the blazing sun, Stanley must dig a hole. Is that all there is to it – or must Stanley dig up the truth? You must have been living in a hole if you've not heard the hype about this book. Malorie Blackman loves it. So do we. And so will you.
Winner of the Newbery Medal.
"The most moving, exciting, thrilling book I'd read in a long, long time. I loved it." Malorie Blackman
Who's reading this?
We want to read this book