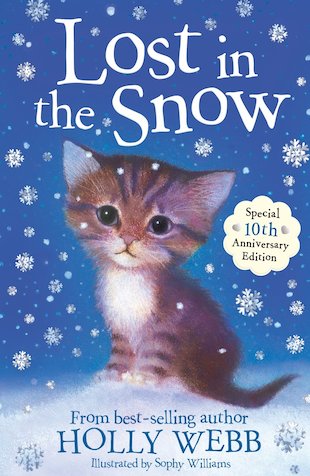 Look inside
Holly Webb Animal Stories #1: Lost in the Snow
The cutest way to celebrate Christmas… and a very special birthday. Holly Webb's first ever animal story is now ten years old. Hurray! Nobody wants Fluff, the little farm kitten. She's the smallest and weakest of the litter; the only one who can't find a home. Her brothers and sisters have all been adopted. Now Fluff must face the world alone. But at least she's safe and warm – until a terrible shock makes Fluff run away. Now she's lost in the big scary world, friendless and frozen. This little kitten needs a Christmas miracle. Will you be the one to finally take her home?
The first animal story by the wonderful Holly Webb
Now ten years old – and just as gorgeous as ever!
Bestselling series for newly confident readers
The perfect stepping-stone to longer novels
#bedtime-stories-1016
#christmas-nov16
#stocking-fillers-1212
#fn-top12