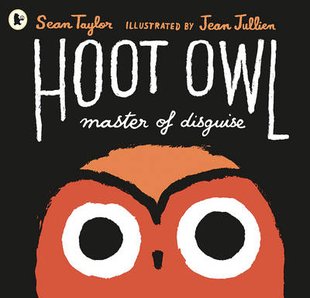 Look inside
Hoot Owl, Master of Disguise x 30
Tiny creatures of the night, beware! Hoot Owl is hunting. He's no ordinary owl – oh no! He's a proud master of disguise. Hoot Owl is a stealthy ninja of the night, sneaking up on his trembling prey. So why does his dinner keep escaping? Hmm: perhaps dressing up as a carrot isn't the best way to catch a rabbit. And is camouflaging yourself as a birdbath really going to fool the birds? Maybe this little owl isn't quite as masterful as he thinks he is. But don't you dare laugh. (Tee hee hee.) Oh – go on then. If you must...
Illustrated by celebrated graphic artist Jean Jullien
This hilariously zany picture book is a real hoot
Sean Taylor is a Carnegie Medal nominated author
His books include Robot Rumpus and Fiddlesticks!
Pack of 30 copies.