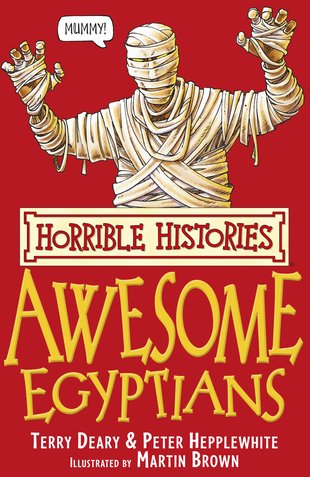 Look inside
Horrible Histories: Awesome Egyptians (Classic Edition)
They're not called the Awesome Egyptians for nothing! The foul pharaohs and their suffering slaves got up to all sorts of terrible tricks. Read this book to…
Meet some fabulous pharaohs… and their mummies
Make revolting recipes for 3000 year old sweets
Discover which king had the most blackheads
Find out why some pharaohs wore false beards
Learn to become an Ancient Egyptian in 10 not-so-easy steps!
If you like your history horrible, the Awesome Egyptians and their moaning mummies have it all wrapped up! Aaaarrrrgh!
#horriblehistories-shopall
#horriblehistories-ancienttimes
Fun Stuff
Quizzes
Activities
Follow the puzzle to find out what each of the knights won in their tournament.
Who's reading this?