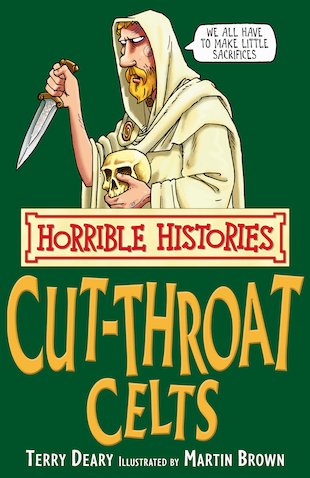 Look inside
Horrible Histories: Cut-Throat Celts (Classic Edition)
The cut-throat Celts may have been a riotous rabble armed with swords and spears, but they knew how to make the Roman army's blood run cold! Discover the fearsome facts about the wild warriors who fought the Romans naked while collecting human heads! You'll find out:
Why weird Celt warriors fought with no clothes on
How to preserve your enemy's brain
How to play gruesome Celtic games
What the dreadful Druids did to their strange sacrifices
If that's not nasty enough for you, you must be a cut-throat Celt yourself!
#horriblehistories-shopall
#horriblehistories-ancienttimes
Fun Stuff
Activities
Follow the puzzle to find out what each of the knights won in their tournament.
Who's reading this?