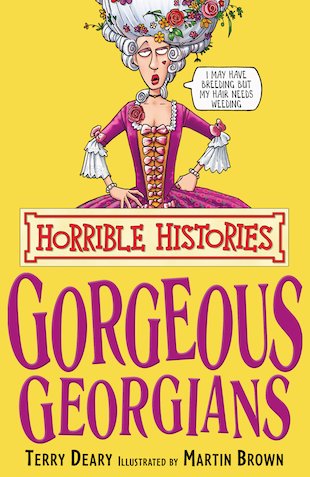 Look inside
Horrible Histories: Gorgeous Georgians (Classic Edition)
The gorgeous Georgians may have loved preening in mirrors and prancing about in powdered wigs and pantaloons, but trust us – they were really rotten underneath! From lords and ladies' sneaky schemes for hiding their personal hygiene problems to the horrible hardships suffered by the poor, find out the REAL story. It's got horrible highwaymen, raging revolutions, plundering pirates, and guys wearing wigs and make-up. Plus the schoolchildren who went to war with their teachers! It's better than Hollywood – and much more horrible!
#horriblehistories-shopall
#horriblehistories-aristocracy
Fun Stuff
Quizzes
Activities
Follow the puzzle to find out what each of the knights won in their tournament.
Who's reading this?