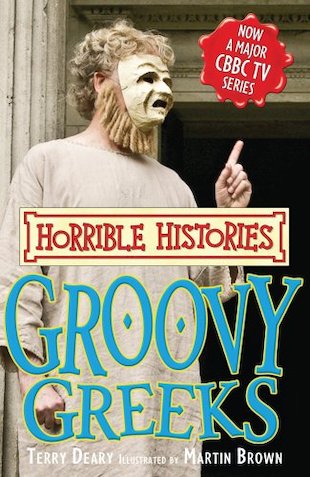 Look inside
Horrible Histories (TV Tie-in): Groovy Greeks
The horrible book to go with the TV series!
Apparently the Greeks (we are talking about the Ancient variety) were a rather groovy bunch. The boys didn't start school until they were seven, and girls didn't have to go at all. Greek children invented all manner of cool games just for something to do, and the grown-ups invented the Olympic Games and made the men run naked. But as this Horrible History shows you, things were not always quite so jolly… and some of the things the Groovy Greeks did were actually, well, quite horrible! So read on to see…
Why groovy Greek girls ran about naked pretending to be bears
Who had the world's first flushing toilet
Why dedicated doctors tasted their patients' ear wax! Ugh!
... plus many more yucky facts about the Groovy Greeks!