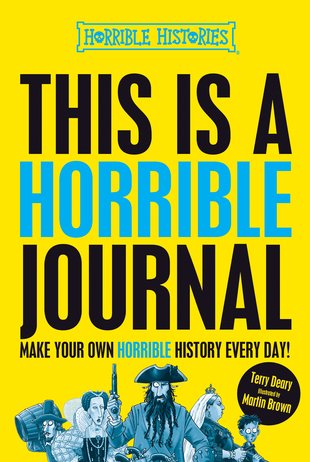 Look inside
Horrible Histories: This is a Horrible Journal
Record your very own horrible history. This beastly book is just as nasty as you make it! Don't settle for a nice, boring 2017. (Zzz.) Buy this book to tremble, chuckle and groan through a totally yucky year! It's a journal full of diary dates: ones you write in yourself, and awful historical anniversaries for each day of the year. Did Charles I get the chop on your dad's birthday? Did 21 people drown in treacle on the first day of term? Or do you share a birthday with Ivan the Terrible? (Yikes.) Draw, write, scribble or doodle your own nasty notes, diary dates and wicked plans. PLUS – be repulsed by a foul fact every single day! Yikes!
Fill-in diary with a foul fact for each day of the year
Fantastic pictures, yucky info and awful anniversaries
See what dire deeds happened on all your favourite dates
Write, doodle and scribble your own revolting records
Who's reading this?
We want to read this book