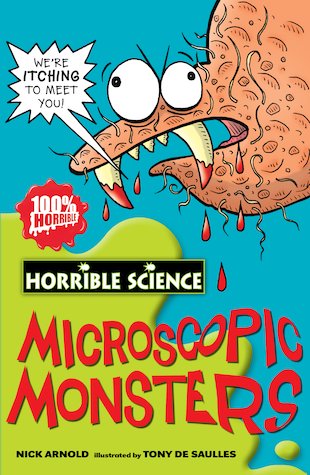 Look inside
Horrible Science: Microscopic Monsters
What's even smaller than your teacher's brain? A mite. A germ. A vicious mini monster! It's time to take a walk on the wild side of life – in the terribly tiny microscopic world. It's a place of violence and sudden death! A place of beastly swarming bacteria! A place of monsters! Take a look through the microscope and dare to discover:
which creature lays its eggs between your toes
how germs make dead bodies explode
how to perform a sickening slug experiment
what hidden horrors live inside your house
why your chicken dinner really tastes so yummy
which beastly booklice feed on old books like this
what tortuous terrors lurk down your toilet
Why have boring science when you can have Horrible Science? It's monstrously exciting!