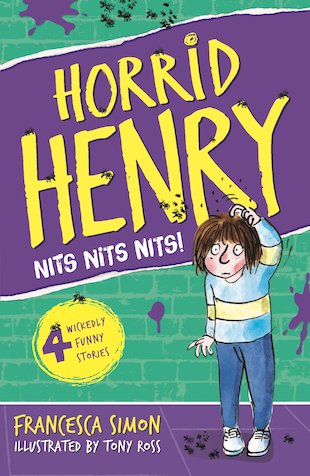 Look inside
Horrid Henry's Nits
Henry isn't usually interested in sharing – but all that changes on the day that he gets nits. Being the horrid kid he is, he decides to make sure that everyone else gets them too… especially Perfect Peter! Once that mission is accomplished, he can turn his attention to sabotaging the school trip, ruining his parents' dinner party and playing even more horrid pranks on poor old Peter!
Fun Stuff
Quizzes
Activities
Check out Horrid Henry's favourite April Fool's Day facts!

Impress your friends with this selection of Horrid Henry's favourite jokes from his latest book.