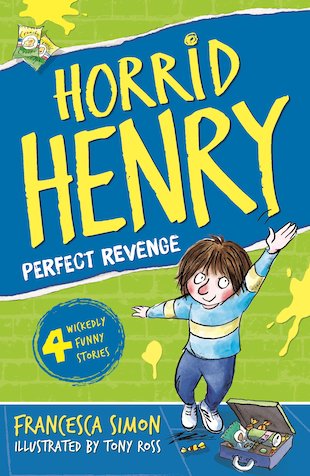 Look inside
Horrid Henry's Revenge
Horrid Henry is plotting revenge on the entire world, and it isn't going to be pretty! Shudder as he plays his worst ever prank on Perfect Peter. Gasp with horror when he visits the office with Dad. Groan as he wreaks chaos with a computer… and shriek with laughter when he wages war on the Demon Dinner Lady! Four more horribly funny tales.
Fun Stuff
Quizzes
Activities
Check out Horrid Henry's favourite April Fool's Day facts!

Impress your friends with this selection of Horrid Henry's favourite jokes from his latest book.