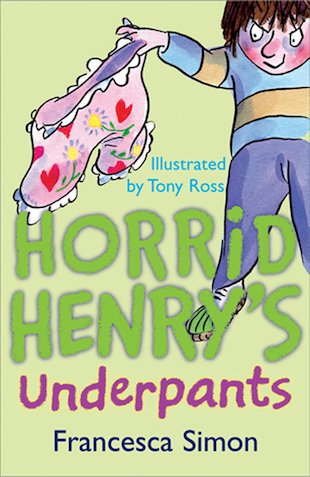 Look inside
Horrid Henry's Underpants
What could be more horrible than Henry? Henry's whiffy, smelly underpants! But he likes them that way – so he's horrified when his aunt sends him a pair of pink, frilly, girly knickers as a birthday gift! Henry hides them in the darkest corner of his drawer, keen to make sure that nobody ever finds out about them. But disaster strikes for the world's worst boy on the fateful day when he finds himself accidentally wearing them… with terrible consequences!
Fun Stuff
Quizzes
Activities
Check out Horrid Henry's favourite April Fool's Day facts!

Impress your friends with this selection of Horrid Henry's favourite jokes from his latest book.