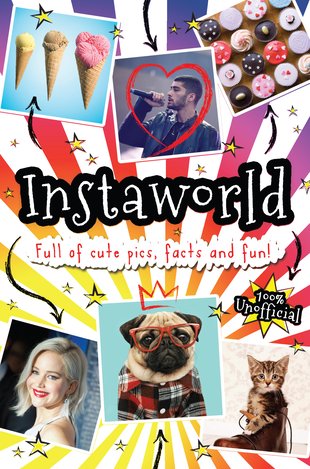 Look inside
Instaworld
From vloggers to cupcakes, your instaguide to all things ultra-cute, super-hot and trending right now. It's a hashtag frenzy! What's Instagram all about for you? Is it: smiling at cute puppies? Following catwalk fashions? Getting the gossip on your fave celebs? Or trying your hand at crafts, makes and bakes? Then look in here – the book that brings you the best of Instagram in heaps of super-cool snapshots, complete with fun filters, stats, info and hashtags.
A photographic book full of Instagram-style photos
Each photo includes fun hashtags, stats or quotes
Great to flick through in search of fun or inspiration
The perfect gift book for Instagram/social media fans
Who's reading this?
We want to read this book