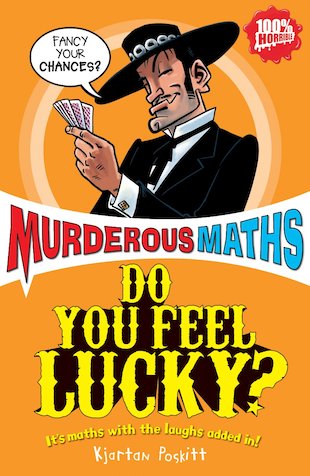 Look inside
Murderous Maths: Do You Feel Lucky?
How likely is it that you could learn to love maths? What are the chances of your boring maths class being cancelled today? How about winning the lottery tomorrow or going on a school trip to the Bahamas? Don't fancy your chances? Well, if probability puts you in a panic, this is the Murderous Maths book for you! See why coins have no memory! Find out whether Urgum the Axeman is likely to lose his head! Join Riverboat Lil and Brett Shuffler in a mathematical tangle with swamp snakes! Chances are, you'll love it!
Fun Stuff
Activities
A 100& horrible Murderous Maths poster for you to print out.

Cool wallpaper for you to download!

Download some 100% horrible wallpaper!
Who's reading this?