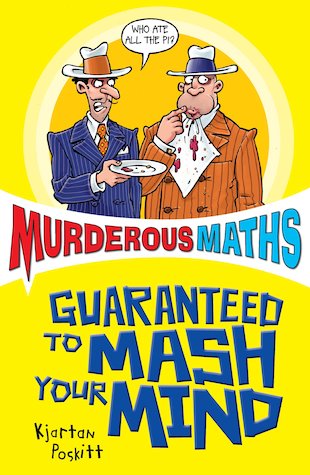 Look inside
Murderous Maths: Guaranteed to Mash Your Mind
The first book of Murderous Maths was so fearsomely funny you said you'd die if you didn't get more. OK, so here you are. Even more Murderous Maths – guaranteed to mash your mind! A book of even more dastardly sums… and more killer laughs than you can count! Open it to see how maths could stop the destruction of life on earth, how to escape from Professor Fiendish's evil clutches… and how YOU can be famous forever. But beware! It's even more mind-bending! It's even more monstrous! It's even more murderously funny!
Fun Stuff
Activities
A 100& horrible Murderous Maths poster for you to print out.

Cool wallpaper for you to download!

Download some 100% horrible wallpaper!
Who's reading this?