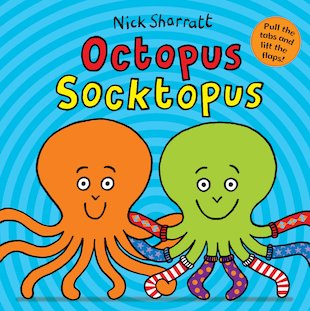 Look inside
Octopus Socktopus
They have eight arms and they live under the sea – but did you know how many types of octopus there could be? Pull the tabs and lift the flaps to see! There's the Cuckoo-Clocktopus, the Scary Shocktopus, the tasty Toffee Choctopus and the pink-cheeked Party Frocktopus. Get ready to wave your arms with glee! A wonderfully comical novelty book of lifting flaps, moving parts and octopussy shocks from master author-illustrator Nick Sharratt.
"This book will raise a smile amongst all who read it." Booktrust
#snowball-reading-list
Fun Stuff
Activities
Design a mixed-up animal like Nick Sharratt.
Who's reading this?