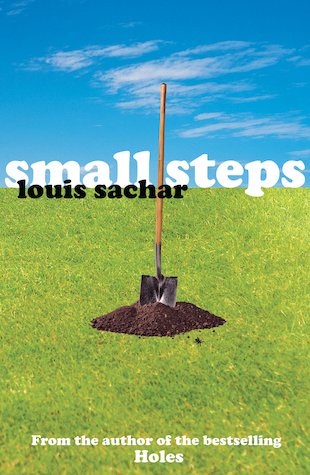 Look inside
Small Steps
Upon returning to Austin, Armpit set five goals for himself. Five small steps. 1) Graduate High School. 2) Get a job. 3) Save money. 4) Avoid situations that might turn violent. 5) Lose the name Armpit.
Louis Sachar delivers another shock twist: a book just as good as Holes! Bad-boy Armpit, a teenage singing star and a killer. A story to die for. Camp Green Lake's notorious former inmate, Armpit, is finally making small steps towards change. He's got a job, a savings account and a new best friend. Until he runs into X-Ray and a ticket scam. And gets involved with America's starriest teenage songstress – and a murderer. Has he just dug himself a new hole? Don't miss Armpit's hilarious and moving story: the long-awaited sequel to Holes.
#anti-bully-teenfiction-related
#anti-bully-all-teen-fiction
#anti-bully-all-olderandteen-fiction
#anti-bully-all-older-and-teen-fiction
Who's reading this?
We want to read this book