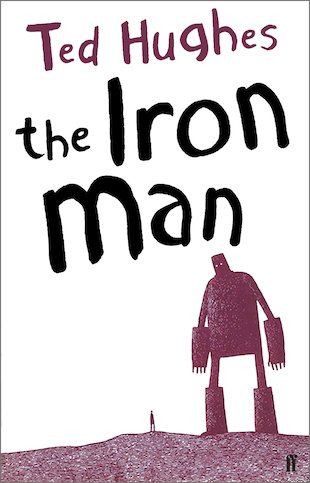 Look inside
The Iron Man
A modern fairy tale sizzling with genius. Mighty heroes, terrible villains, incredible black-and-white art. Imagine a superhero story written by one of the greatest poets ever. Now you needn't just imagine: this is it. At first, the Iron Man wreaks dreadful destruction. He cannot be kept down. But then the terrible Space-Bat-Angel-Dragon attacks Earth from outer space. Only the Iron Man can save us… Written by former Poet Laureate Ted Hughes, this is utterly dramatic storytelling that burns with fierce power.
A masterful children's classic by poet Ted Hughes
Epic story of war and peace with a cool robot hero
Beautifully written with dramatic black line artwork
"One of the greatest of modern fairy tales" – Observer
#reading-spine-highlight
#reading-lists-7
#pie-corbett-highlight
#modern-classics
#middle-readers
#6-9-books
#middle-readers-2
#primary-092016
#readandrespond-0816
#top100-092016
#top100-ages7to9
#rr-year5
#rrchildrens
#star-buys-17
#top-100-201718-primary
#top-100-201718-79
#top100age7to9
#top100-all
#top100-all1718
#top100age7to11
#readandrespond-reading-collections
#reading-spine-year-3
#book-anniversaries-march-2018
#book-anniversaries-march-2018-ireland
#march-british-science-week-18
#reading3for2
#pie3for2
#bestchildrensbooks3for2
#rbmember
#summer-18
#sum-18
#sum-18-ie
#read-and-respond-2018
#piecorbettreadingspine
#pm19-offer
Who's reading this?
We want to read this book