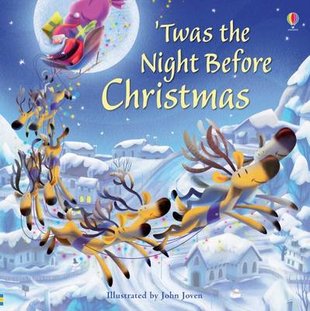 Look inside
'Twas the Night Before Christmas
The clatter of Santa's reindeer. Stockings hanging by the fire. All the suspense and joy of Christmas Eve in one merry rhyme! Psst. Do you know how this classic poem starts? "Twas the Night Before Christmas, when all through the house, not a creature was stirring…". But that's not quite true. Someone is stirring – someone round and jolly, with a big sack of presents! Meet Santa Claus and his eight prancing reindeer in this beautifully illustrated rhyme.
Lovely new edition of this classic Christmas poem
Witty and magical new illustrations by John Joven
A delight for families to share on Christmas Eve
Timeless fun that is part of the Christmas tradition
#starbuys-102016
#advent-1216
#christmas-nov16
#0-3years-cgg
Who's reading this?
We want to read this book