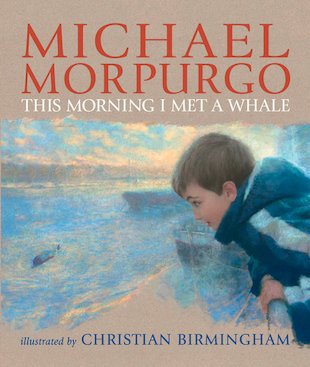 Look inside
This Morning I Met a Whale
At sunrise, Michael spots a whale on the shores of the Thames. At first he thinks he must be dreaming. But the whale is real and it brings a message for him – a message to tell to the whole world. The whale tells him that the earth's days are numbered and that humans must put right the damage they have done. Within hours, the city and the newspapers learn of London's remarkable visitor. All eyes are on the whale's struggle against the sinking tide. Michael must join his new friend in a race to reach the ocean – and in the race to save the world itself.
A glorious tale based on a true event, from one of the best-loved children's writers of all time.
#readandrespond-0816
#top100-092016
#top100-ages7to9
#gr-7to8
#rrchildrens
#top-100-201718-primary
#top-100-201718-79
#top100age7to9
#top100-all
#top100-all1718
#top100age7to11
#top100-reading-collections
#sum-18-ie
Fun Stuff
Activities
See if you can find these words from your favourite stories in the grid.

Can you guess which Michael Morpurgo book these clues and quotes are from?

Can you re-arrange these words to discover more fantastic Michael Morpurgo book titles?
Who's reading this?
We want to read this book