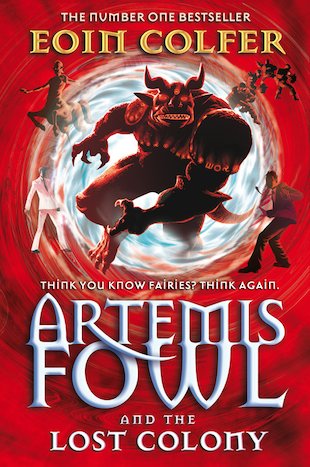 Look inside
Artemis Fowl and the Lost Colony
Hold your breath! Artemis Fowl, teenage arch-villain and fairy-hunter, is on a new mission – to save humankind! Until today, Artemis was the only human who knew that fairies existed. But now he has met his match. A second juvenile genius has realised that fairies do exist, and she is determined to trap one. Not just any fairy. A demon – the most human-hating species the universe has ever known.
Only an ancient time-spell separates the demons from humankind. Now Artemis must race to prevent it from unravelling. If he fails, the bloodthirsty demons will wipe every human from the planet. Because that's what demons live to do. One teen mastermind vs. a legion of ravenous demons. Can Artemis win this battle?
Fun Stuff
Activities
Decorate your screen with Artemis!
Who's reading this?