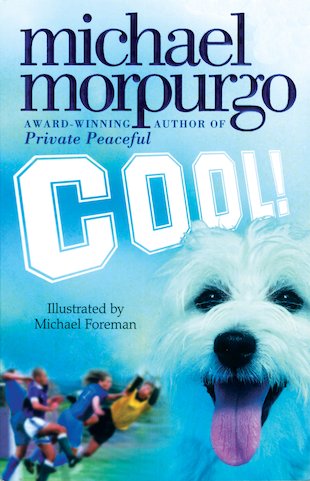 Look inside
Cool!
"Sometimes I tell myself that maybe I'm in the middle of a bad dream… I'm locked inside my head and I can't get out."
Football-mad Robbie is lying in a coma after being hit by a car. Now he's locked in his body, unable to move or speak. As Robbie lies on the hospital bed, thoughts drift through his mind: thoughts of his life outside, his family and friends. But nobody seems able to reach in and get Robbie to wake up. Even a visit from Zola, his favourite footballer, doesn't help. Then one day, against hospital rules, Dad brings Robbie's dog Lucky to his bed. Can Lucky do the impossible, and awaken him? A powerful story of hope and courage from best-loved author Michael Morpurgo.
"Absorbing and satisfying… with a real story at its heart." Guardian
Fun Stuff
Activities
See if you can find these words from your favourite stories in the grid.

Can you guess which Michael Morpurgo book these clues and quotes are from?

Can you re-arrange these words to discover more fantastic Michael Morpurgo book titles?
Who's reading this?