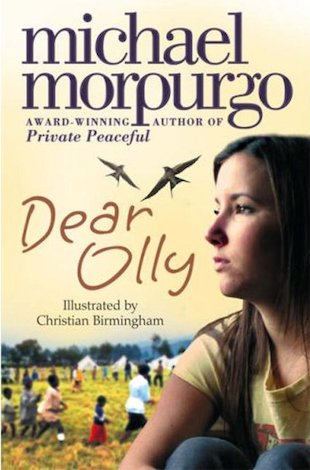 Look inside
Dear Olly
Matt has always wanted to be a clown, and when he sees the pain of Africa's orphaned children, he decides to go to them, bringing them laughter. Behind him, Matt leaves his family and his heartbroken sister, Olly, who misses him desperately. Then Olly finds an orphaned baby starling in the garden, and names him Hero. But Hero has to make his own long and perilous flight to Africa, to join the other swallows there…
The three stories of Olly, Hero and Matt are woven into one powerful and moving novel which explores the horror of war and loss, but celebrates the endurance of the human spirit.
Fun Stuff
Activities
See if you can find these words from your favourite stories in the grid.

Can you guess which Michael Morpurgo book these clues and quotes are from?

Can you re-arrange these words to discover more fantastic Michael Morpurgo book titles?
Who's reading this?