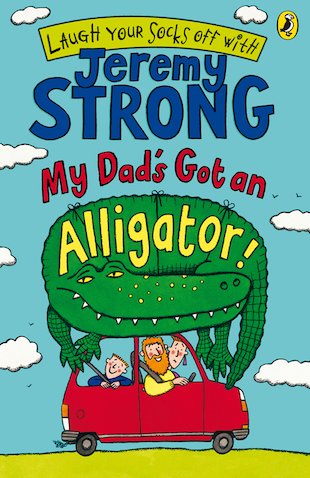 Look inside
My Dad's Got an Alligator!
"It's that alligator… Dad should never have brought it into the house. Crunchbag has escaped and he's eaten Granny!"
Nicholas is used to his dad's loopy antics. But it looks like Dad has finally flipped when he brings an alligator home as a pet. With Crunchbag around, there's never a dull moment! Soon he's gobbling up the Sunday lunch, running riot in the park and hiding in the neighbour's pond! But even Crunchbag wouldn't eat poor defenceless Granny… would he?